Families
Healthy Families New York offers home-based services to expectant families and new parents, beginning prenatally or shortly after the birth of the child. Services are designed to improve the health and well-being of infants and children. Families are offered services until the child is in school or Head Start.
Click on the questions below or Expand All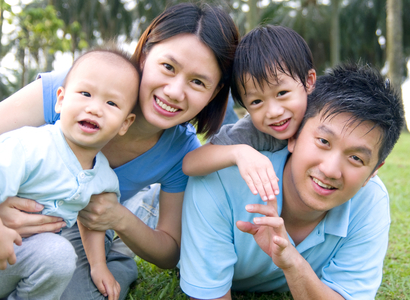 Healthy Families New York is a program to help parents with the changes and needs of their family that come along with the birth of a new child. HFNY offers services to expecting parents and new families, beginning weekly and decreasing over time, until the child starts school or Head Start. Services are available in English and other languages, depending on the program serving each community.
Our assessment service helps you identify the successes and stressors that are unique to your family. After the assessment, you are provided personalized referrals that meet your family's needs and goals.
Additional services may include: providing information about parenting, infant and child development, and child health; connecting you with medical providers for prenatal/well-baby visits and immunizations; assessing your child for developmental delays; and helping you to access community referral resources and services (such as job training, legal services, GED preparation classes, and more!).
There is no cost to you. The program is a community service.
Parents who are pregnant or have at least one child who is less than three months of age, are encouraged to find out more about our services. Please contact your local HFNY program if you would like more information or have questions.
Healthy Families New York can benefit your child and family by improving birth outcomes, promoting later success in school, and supporting positive parenting. We provide educational books, videos, and toys. We will assist you in using them in fun activities that nurture the parent/child relationship and aid your baby's development.